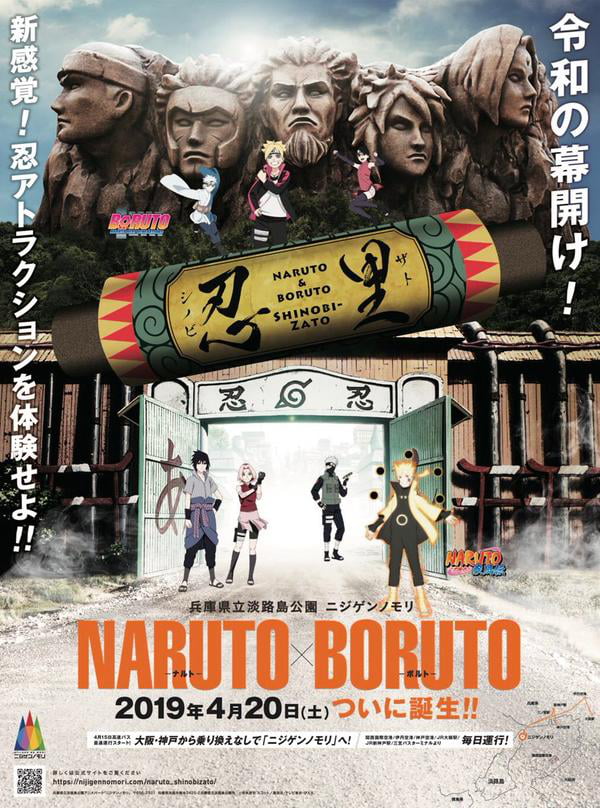 The Nijigen no Mori theme park in Awaji Island, Hyogo Prefecture, opened the Naruto attraction on April 20, 2019.
The attraction recreates the "Konohagakure no Sato" village with a giant Hokage Iwa/Hokage Rock and 1/1 scale character statues.
Ramen Ichiraku also opened in the area. You can even buy the ramen bowl.